There are not many things that are better than packin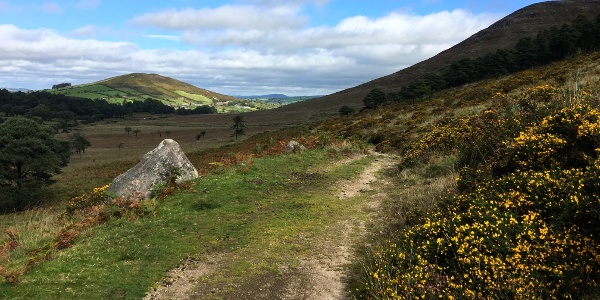 g a bag and heading out for a road trip. In Ireland, you definitely do not need to go far to come across some amazing countryside. With close to 100,000km of roads, Ireland has so much to offer cyclists - in fact, it can sometimes be really tricky to know where to start. Thanks to the geographic diversity of our country, you can take in the mountains, oceans, and forests all in one day. Below are some of the best cycling routes that the Emerald Island has to offer
Rostrevor Route
This route showcases the beautiful Mourne Mountains and has plenty of hill climbs to get those calves of yours working very hard. The landscape along this route was actually C.S. Lewis' inspiration for Narnia, and you will see outstanding views of Rostrevor Forest and Carlingford Lough as well. This 27-kilometre-long route is not easy going, so you might want to think about putting some thicker tires on your bike.
Inis Mor Loop
A bike is one of the best ways to explore the biggest of the 3 Aran Islands. You can rent a bike while you are here, or you can take your own on the ferry which departs from Ros a' Mhil. This route is 57km long and you will be able to enjoy Ireland at its absolute wildest, including the mystical pool called Poll na bPiest and the stone fort of Dun Aonghasa. There are many places that you will want to stop to explore, so give yourself plenty of time to do so. The Aran Islands are a huge part of Irish culture, so make sure that you spend the night with the locals.
Waterford Greenway
This route just so happens to be a disused railway line that has been revamped for cyclists and hikers. It was opened to the public back in 2017, fifty years exactly since the last train was driven along it. This route runs between Dungarvan and Waterford and is mostly flat, which makes it a great route for those with young children. When you are traveling along this route you will be able to see some great sights, such as the Ballyvoyle Tunnel. If you get thirsty from all of your exercise, there are many different pubs along the way where you can quench your thirst.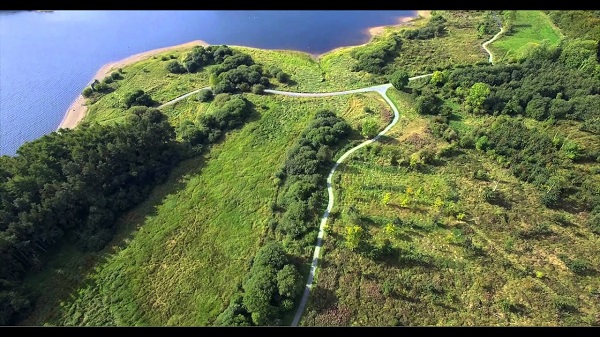 Blessington Loop
Wherever you are along this loop you will be able to enjoy postcard views. The roads are really quiet and will take you on a tour of the Blessington Lakes, to the Gledalough Monastery, as well as the Wicklow Mountains. It has a medium difficulty because there are quite a few ups and downs, but this is not something that should put you off. This really is one of the best ways to explore some of the most well-known sites in the East of Ireland.
Black Valley Loop
If you are looking for a route that will test you out, then this is definitely it. County Kerry is one of the most beautiful parts of Ireland and this route will take you through the Black Valley where there are plenty of fascinating sites to see. You will get to see Molls Gap, the Lakes of Killarney, as well as the Gap of Dunloe. The climb to Dunloe is at the end of this 56km route, and it is pretty tough so you will need to keep some energy in your tank.
Kingfisher Trail
This is a 480km route, so you will have to split it over the course of a number of days if you want to cycle it all, but it is certainly worth the effort. There are plenty of amazing views such as panoramas of Lough Macnean and Lough Erne, as well as the Marble Arch caves. The route is split into 6 parts, but you can do it at a slower or faster pace depending on your fitness levels. If you want to do it all at once, there are many bed and breakfasts that you can stay at along the way. This is one of the longest cycling trails in Ireland and is a great way to see the beauty of the border counties.
Source: https://www.redbull.com/ie-en/ireland-most-spectacular-cycle-routes